The 5th China International Import Expo (hereinafter referred to as "CIIE") will be held at the National Exhibition and Convention Center (Shanghai) from November 5th to 10th, 2022. In the afternoon of November 5th, Sinopharm CNBG Shanghai GeneoDx Biotech Co., Ltd. (hereinafter referred to as "GeneoDx") signed a strategic cooperation agreement with China Travel Service (Macao) LTD. (hereinafter referred to as "Macao CTS"), a subsidiary of Nam Kwong (Group) Company Limited, to collabrate in medical testing, medical tourism and other fields.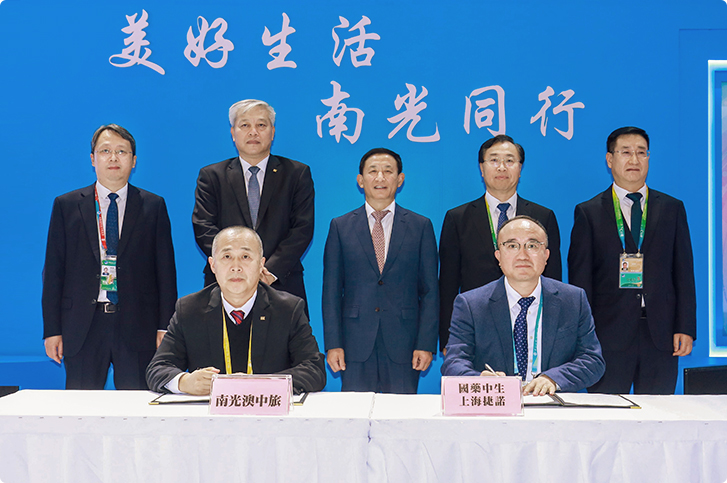 GeneoDx is a subsidiary of China National Biotec Group Company Limited (CNBG), China National Pharmaceutical Group Co., Ltd. (Sinopharm). It is a specialized company under CNBG that develops, manufactures and sells in vitro diagnostic reagents and medical devices. GeneoDx is positioned as the world's leading transformation platform of technology industrialization in the field of IVD, and its products focus on multiple detection of infectious disease pathogens and molecular diagnosis of tumors. Currently, Macao CTS is a large tourism enterprise with complete facilities and multiple service projects in Macao.
The main business of Macao CTS includes tourism, hotels, catering, passenger transport, retail and certificates.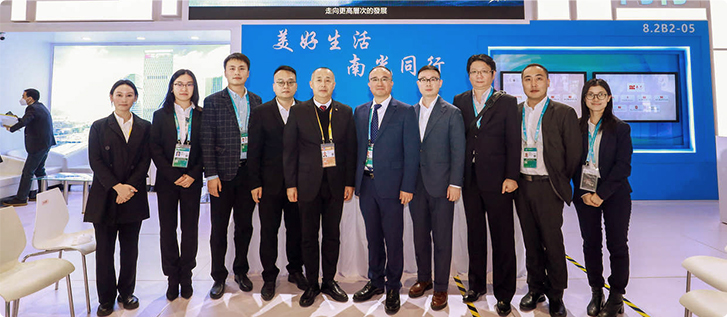 In early 2020, GeneoDx successfully developed Novel Coronavirus 2019-nCoV Nucleic Acid Detection Kit (Real Time PCR), obtained the first batch of medical device registration certificate issued by the National Medical Products Administration, passed the CE certification, and was included in the World Health Organization (WHO) Emergency Use Listing, making important contributions to the global epidemic prevention work.
In April 2020, the SARS-CoV-2 detection kit RealAccurate Corona-plus PCR from PathoFinder, GeneoDx's Dutch molecular diagnostic company, completed EU CE-IVD certification, enabling its product to gain market access in the EU and other countries that recognize CE certification. At the same time, the Novel Cornavirus 2019-nCoV Rapid Detection Kit(LAMP) successfully developed by Shanghai GeneSc Biotech Co., Ltd, a subsidiary of GeneoDx, has been widely used in medical centers, airports, train stations and other foreign countries, such as the Heathrow Airport and other places.
For the COVID-19 vaccine, GeneoDx has developed the Novel Coronavirus (SARS-CoV-2) Neutralization Antibody Detection Kit. After successfully obtained the CE certification, GeneoDx has successively obtained the export "White List" of the Ministry of Commerce, the registration certificate of Serbia and United Arab Emirates.
In May of this year, in response to the threat of monkeypox virus to human health, GeneoDx independently developed a Monkeypox Virus Nucleic Acid Detection Kit (Real Time PCR) which obtained CE certification. It can accurately identify the monkeypox virus and and assist in the accurate diagnosis and prevention of related diseases.
GeneoDx will continue to fulfill its responsibilities, seize the opportunity of the building of an open world economy, make full use of the international platform of the CIIE, promote high-level global cooperation, achieve high-quality development of the enterprise, and promote the building of a better world by new technology and new products for the health and well-being of people all over the world.