On August 4, 2022, the DNA Methylation Detection Kit for Human ASTN1、DLX1、ITGA4、RXFP3、SOX17、ZNF671 Gene -- Cervical Cancer developed by Shanghai GeneoDx Biotech Co., LTD. (hereinafter referred to as GeneoDx) of Sinopharm CNBG has been registered as a medical device issued by the NMPA. This is the first certificate for HPV primary screening methylation triage for cervical cancer in China.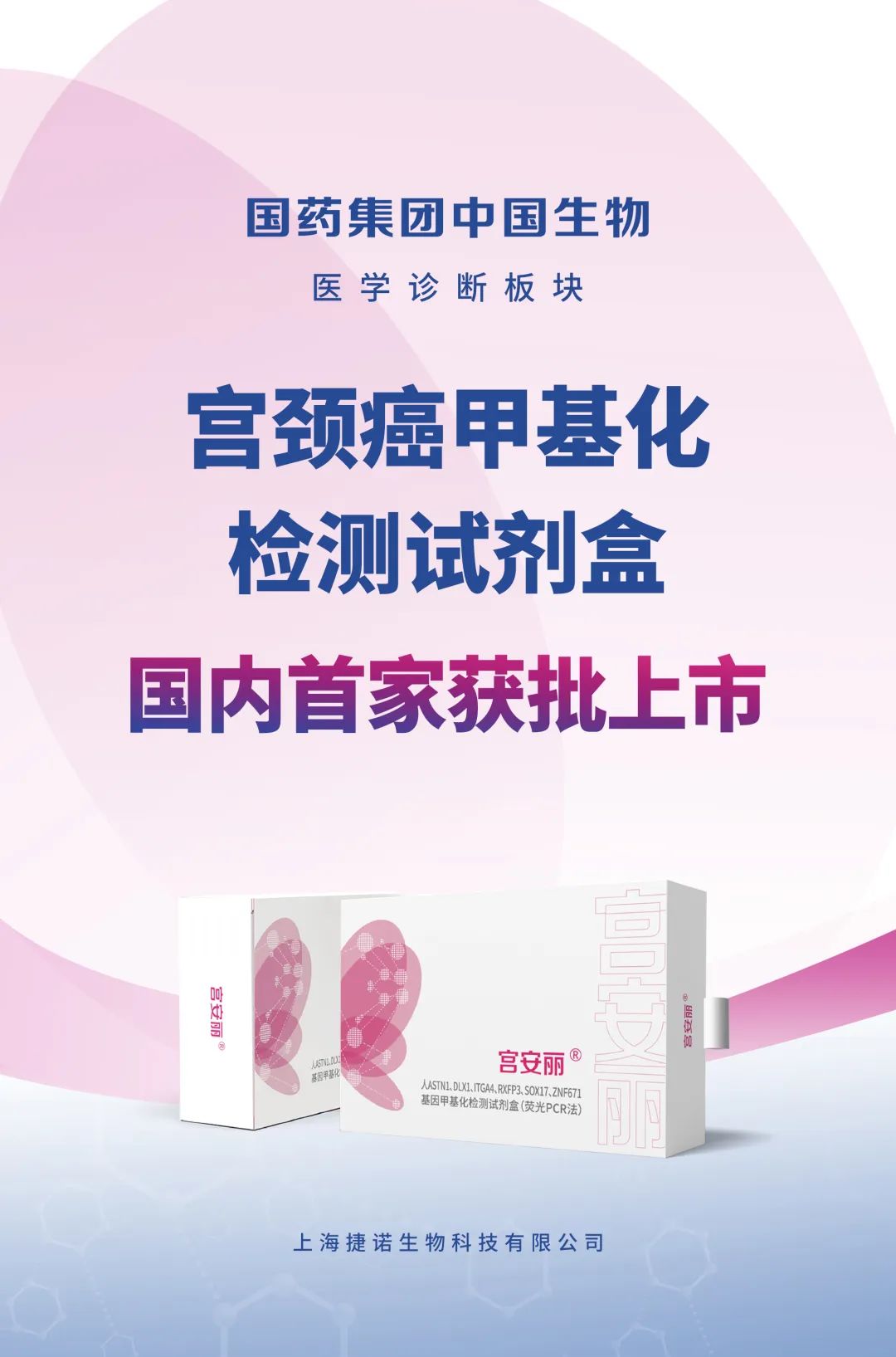 The kit uses a methylation-specific PCR method to detect the methylation status of six genes in human cervical exhumated cells to help identify people who need further colposcopy for HPV DNA testing in the primary screening. When the product test result is negative, it indicates that there is no cervical lesion or the cervical lesion grade is low, colposcopy examination and tissue biopsy can be avoided, and regular follow-up should be done. A positive result indicates a high-grade cervical lesion that requires further colposcopy examination and/or tissue biopsy.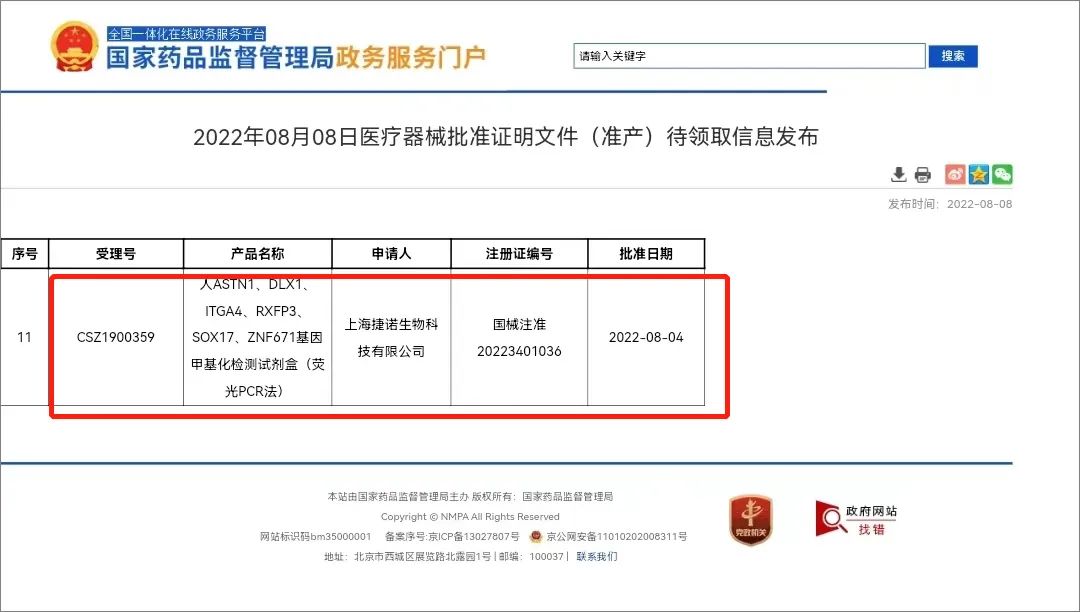 The crude infection rate of high-risk HPV (hrHPV) among Chinese female population is 17.7%. A prospective study of the kit showed excellent specificity and sensitivity by enlisting subjects who were initially positive for hrHPV and by comparison with colposcopy/pathology. Compared with cytology, the sensitivity of this product is not inferior to cytology, and the specificity is significantly superior to cytology. With this more accurate and efficient product for cervical cancer screening, more than 60% of related patients' (about 40 million women) referral for colposcopy examination can be reduced, physical, psychological and economic burden of patients can be alleviated. It can also contribute in effective saving of medical resources and in meeting the urgent needs of clinical triage.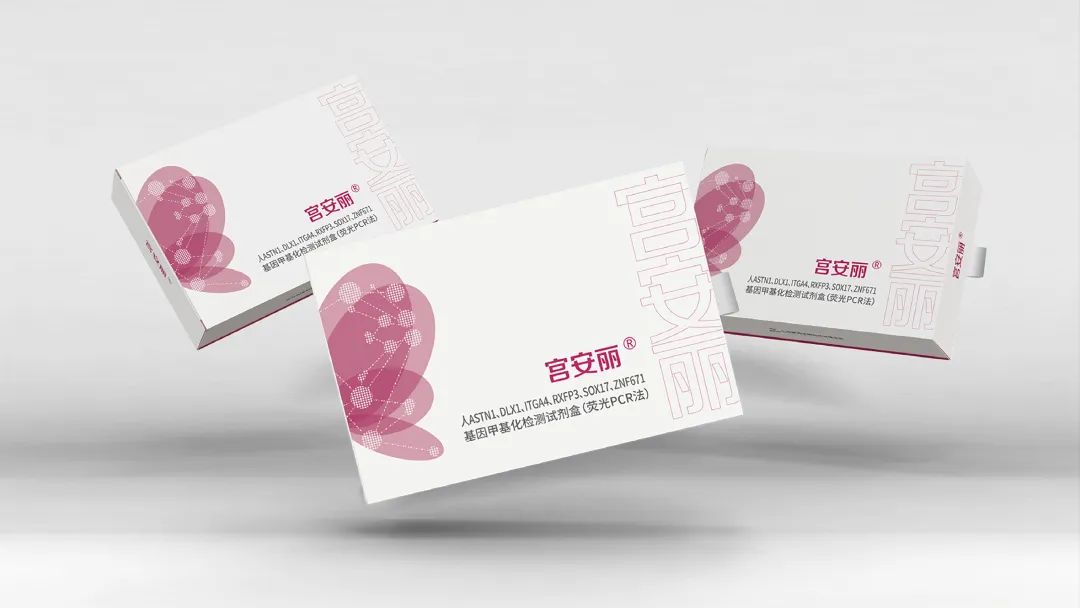 ▲GeneoDx's DNA Methylation Detection Kit for Human ASTN1、DLX1、ITGA4、RXFP3、SOX17、ZNF671 Gene -- Cervical Cancer
The approval of this product to market is of landmark significance, which is an active exploration of cervical cancer screening strategy in China. CNBG's diagnostics sector will continue work for women's better health, effectively promote early detection, early diagnosis and early treatment of cervical cancer. GeneoDx look forward to making more achievements in the prevention and control of cervical cancer, making greater contributions to reduce the burden of cervical cancer, and further supporting the global strategy of accelerating the elimination of cervical cancer.